Superyacht Provisioning & Resources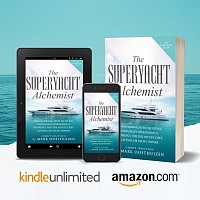 The Superyacht ALchemist
The Ultimate guide of transitioning from Land to Sea for Chefs
Are you looking to take your culinary skills offshore? Do you dream of an exotic lifestyle traveling the world as a superyacht chef? If so, then you are in for an exciting trip. This book is your go-to companion for conquering your yacht galley and becoming a SuperYacht Chef.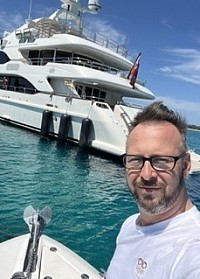 Provisioning Run when you on your last freshies
Bahamas Provisioning 
Location: Nassau, Bahamas, Caribbean & Central America
Bella Yacht Concierge Services located in Nassau specializes in providing tailored yachting solutions for all yachts & superyachts, from yacht services, seaplane rentals to provisioning!
Location: Nassau, Bahamas, Caribbean & Central America
ProvisioningThe provisioning arm of Island Purveyors - with a retail warehouse facility for in store visits or guaranteed fast delivery of high quality provisions Bahamas wide.
Location: Bahamas, Caribbean & Central America, North 
Island Purveyors offers high quality yacht provisioning services, concierge & all yacht support services, for visiting yachts and superyachts to the Bahamas. They can provide anything from everyday necessities to gourmet delicacies, delivering all products promptly, wherever your location.
Goodfellow Farms & Gourmet Yacht Provisioning (New Providence)

Specialist Yacht provisioning for quality foods, baked goods, fresh produce & gourmet products.
The friendly dynamic sibling duo behind Palm Winds have been highly recommended to us for their bespoke highly professional concierge & yacht services support in the Bahamas – for crew, visiting yachts on charter, and property management. 
ST  MAARTIN YACHTING
Location: St. Maarten / St. Martin, Caribbean & Central 
A true yacht services company in St Maarten, with a highly recommended and respected team to help you with all your needs, managed by the well known & experienced Lucille Frye. Contact them for all your needs!
Location: St. Maarten / St. Martin, Caribbean & Central AmericaCategories: Butchers, Fishmongers, Yacht Services / Concierge Services, Provisioning
Shore Support in St Maarten are not only Yacht Agents, suppliers of fine wines and provisions, but also offer extensive technical knowledge and expertise.
Yacht Assistance is a specialist at provisioning, flying in meat, fish and vegetables almost daily from Europe and the USA, and supplying local products at the best rates. They provide marina delivery with their refrigerated truck and onboard deliveries with tenders. Yacht Assistance also offer technical knowledge and have provided engineering, repair and technical assistance to many mega and superyachts as well as tall ships.